Ethnographic Museum "Borjgalo", Batumi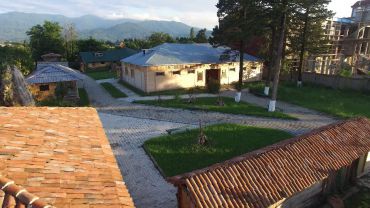 Ethnographic Museum "Borjgalo" in Batumi has been opened in June, 2016.
Museum is situated at 3000 sq. m with appropriate infrastrucutre, geenary plantings and pedestrian path. Paintings, sculptures and wood engravings are presented here. In the museum, tourists can see 9 meters long artificial waterfall with forest valve. Museum is unique, because all the items are made by only one person.