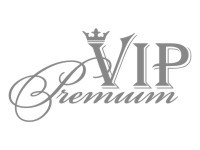 Concierge services company in Geneva Switzerland Premium V.I.P.
Concierge Service in Switzerland
You are a successesful person, you have your own business and a good steady income, but due to this you have a lot of business meetings, flights and plus to everything you can not disregard the family. You have no time to catch everything.

Concierge Service in Switzerland Premium V.I.P. is solution to your problems.

Your trust - our pride
To book a flight;
To organize a vacation in Switzerland;
To collect the documents and to translate them;
To organize a celebration and to choose an entertaining program in Switzerland;
To book a table at a restaurant;
To organize shopping;
To deliver flowers in Switzerland;
To buy tickets for a concerts or any other events in Switzerland;
To purchase or to rent a real estate in Geneva, Zurich, Berne, or other cities of Switzerland;
To find a personnel: a bodyguard, an interpreter, a driver, a photographer and other employees;
To rent a car, a yacht or a plane.
Charter and Transport Rental
Wherever you are and wherever you want to go we will take you there! Quickly, safely and comfortably. We are at your disposal 24 hours a day, 365 days a year.
Real Estate
Nowadays people tend not only to have a rest abroad, but also to buy real estate in other countries. It is common practice nowadays to invest money in "leisure property".
Organization of Events and Entertainment
Don't know who you can trust the process of an important event organization? If this event means much for you it really should be bright and catchy.
Personnel Hiring
Searching for a professional staff is not an easy thing. It is important to find people who will not only do their duties proficiently, but will be able to gain your trust.
Before starting the search of employees by yourself, try to call us: +4179-101-33-48, +4122-320-01-04 or send request to our e-mail: info@premiumvip.ch