Travel In European Georgia Agency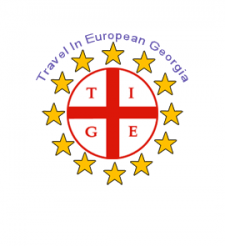 Ancient castles and monasteries, the highest mountains, the warm sea, the best wine, delicious kebabs ... all that attracts millions of tourists to Georgia from all over the world. For your stay in this multifaceted country was interesting, comfortable and memorable, take the tour guides in Georgian.
Travel agency Travel In European Georgia will create all necessary conditions for you to fully enjoy Georgian hospitality.
Using the services of Travel In European Georgia, you will not torment the following questions:
where and how to apply for a visa to Georgia;
how to get from the airport to the hotel or the Georgian town center;
how to move around Georgia from city to city;
Where to stay: hotels, hostels or apartments;
what sights to see better Georgia;
where to get tickets for museums and wine halls;
where to eat and what better to try;
where to find a tour guide and select.
These and many other issues Irakli Sahamberidze, manager and tour operator Travel In European Georgia, with his team take over. You still relax and enjoy Georgia - a country where the history and the present are intertwined to give you the best vacation in my life.
Select a trip to your taste:
Sightseeing tours of cities and regions.
Wine tours - you will not leave Georgia without tasting wine.
Rest at the Black Sea - you will be delighted by comfort and nature.
Extreme tours in Georgia: paragliding, rafting, skiing.
For nature lovers - an unforgettable fishing and hunting.
Religious tours - you will have peace of mind and harmony with the environment.
Tours for gold diggers - test yourself on luck.
Historical tours of the cities of Georgia - a dip into the past.
Come to Georgia! You always here waiting.