Great football will arrive in the Georgian capital
2754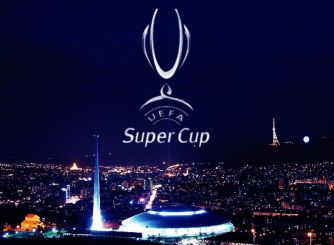 Date August 11, 2015 will be special for all Georgian fans and fans of football: in the capital of Georgia - Tbilisi - at the stadium "Dinamo Arena" will match the Super Cup final.
On the football field of the Tbilisi stadium with 55 thousand seats will come together the winners of the UEFA Europa League and Champions League. Who exactly - it will be known after the final match on May 27 in Warsaw, Poland (Europe League Cup) and 6 June in Berlin, Germany.
Tickets for the match will be divided in half. Half Ticket Georgian fans will be able to buy in June, and fans of participating teams will get the remaining tickets.
Georgia in August - it`s not only football, but also delicious food, stunning nature, modern cities. Come to Batumi - enjoy the sea, come to the mountain - to see one of the highest peaks - Kazbek , come in Gudauri - ski .
If you liked the news, tell your friends :)